Create your own AI-generated avatar model
With heyy.ai you can now create unlimited AI generated avatars using just a single command.
We've used Dreambooth + Stable Diffusion to build an AI model generation form where anyone can upload a few photos of themselves and get a custom model for generating fun avatars.
How to Create your AI avatars
Step 1) Upload 10-20 photos of yourself
Go to heyy.ai, select Train a Model as your power and follow the instructions.
Prepare at least ten photos of yourself from different angles ideally in various settings. The more diverse the better. Make sure your face isn't covered with sunglasses or a hat in any of them.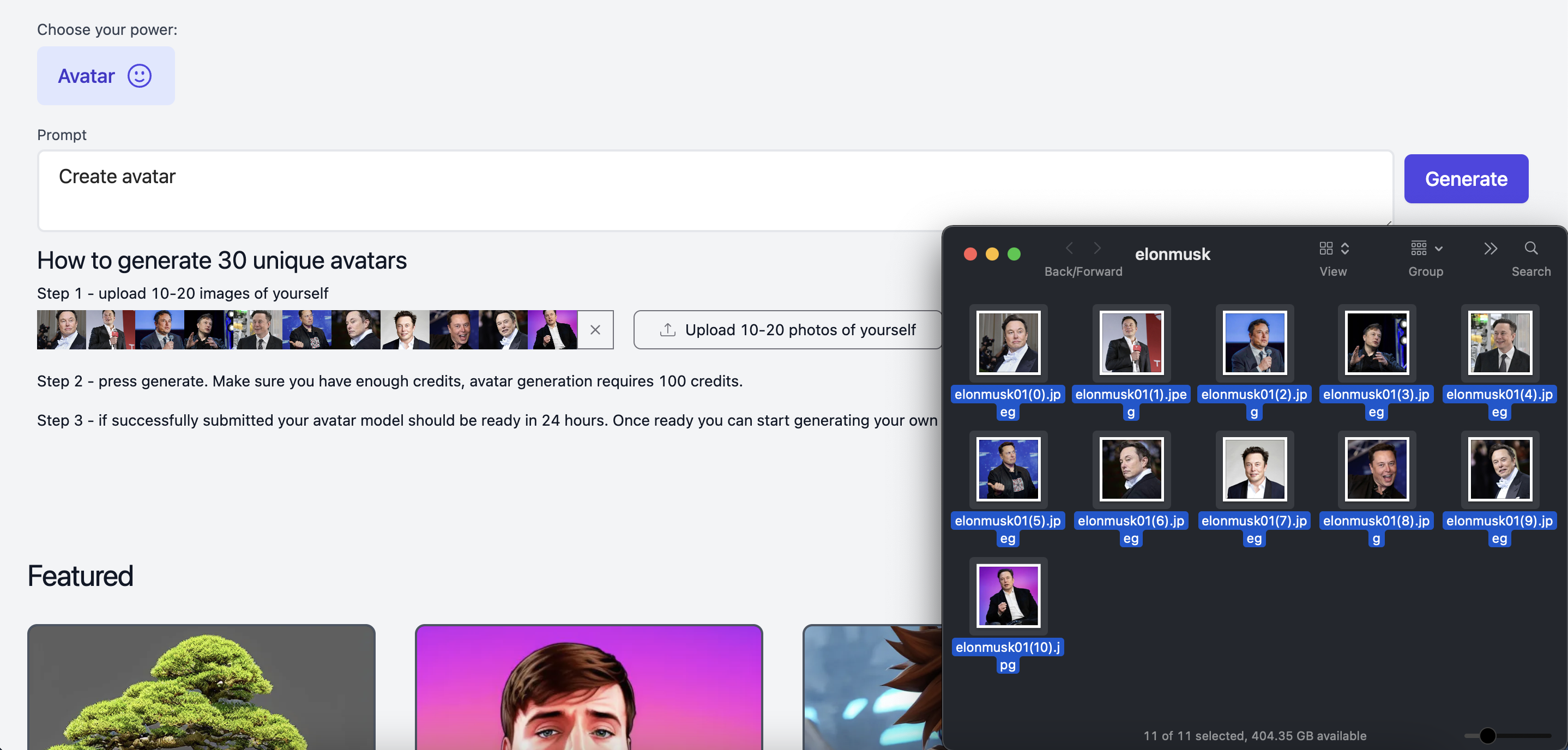 Generating your AI avatar model is very intensive and requires 100 credits. Luckily you can get 250 credits for $9 by subscribing to our Pro plan.
Step 2) Create your model 🌀
Start the model by pressing the "Generate" button. Models take around one day to finish so make sure to check your email inbox in about a day or so for an email from us letting your know your model is complete
Step 3) Generate your styles! 🤪
Heyy securely saves your personal avatar AI model so you can generate as many styles and derivations as you want, each generation based on an existing model will cost around 1 credit.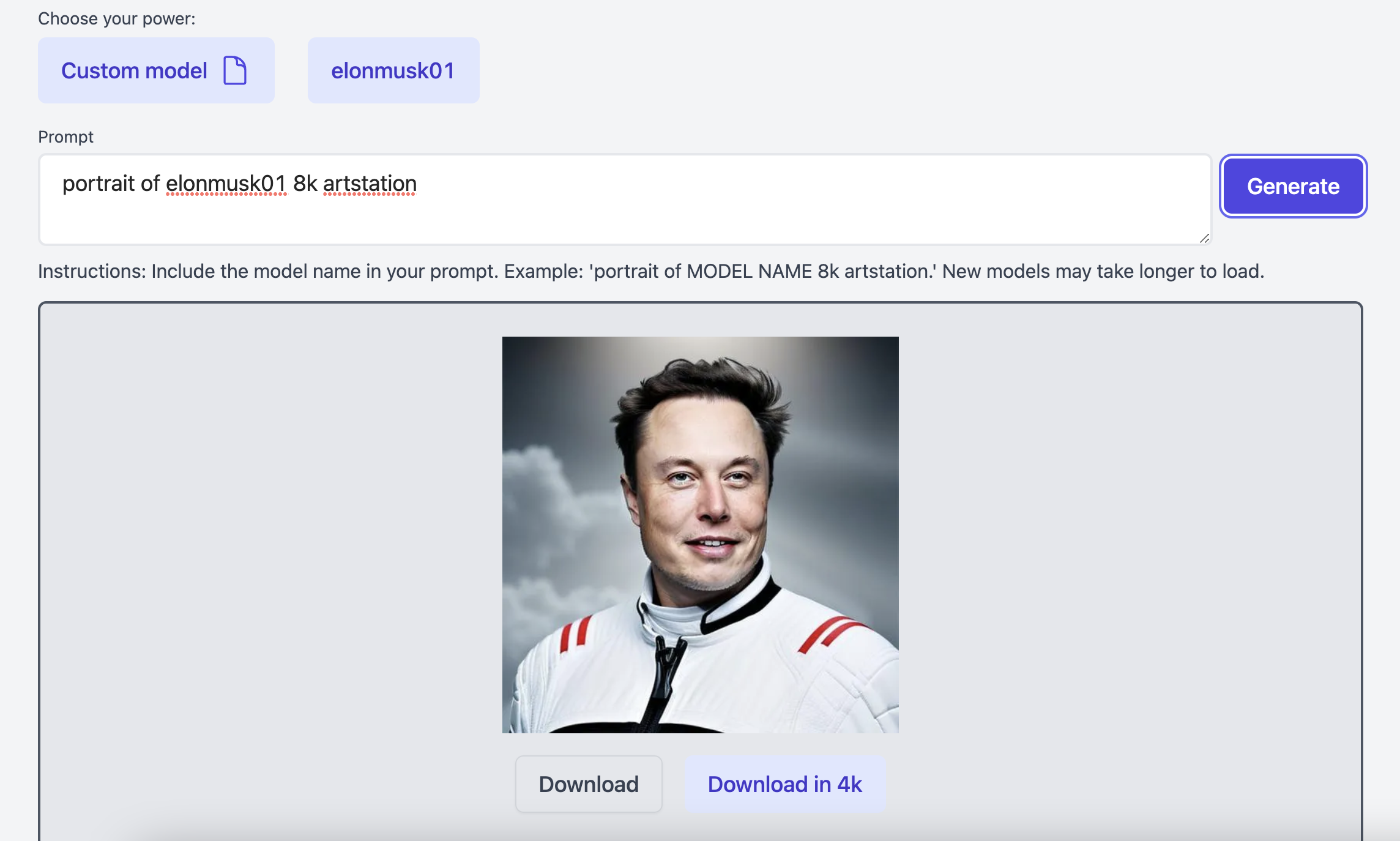 To start generating your own styles, select Run your Model and then select the model you want to work with. Heyy is unique because you can create as manys AI models for product photos, avatars, pets or even Christmas cards!
All your avatars are completely unique and come with full commercial rights so feel free to use them as your profile picture or gift it on a t-shirt!
YouTube walkthroughs